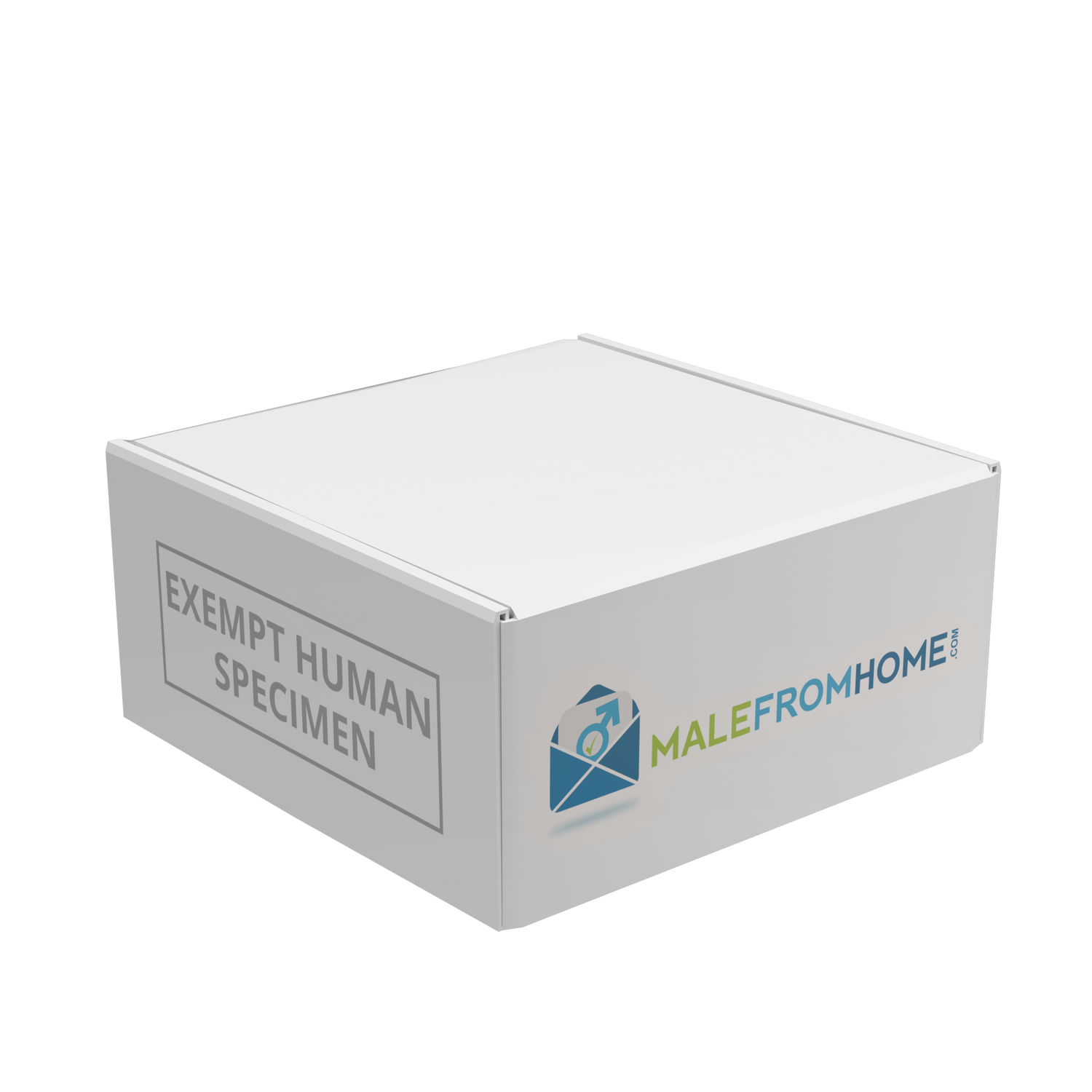 Order an at-home post-vasectomy testing kit
Place an order for an at-home semen collection kit. Your kit will include a unique identifier that registers it to you. 
ORDER NOW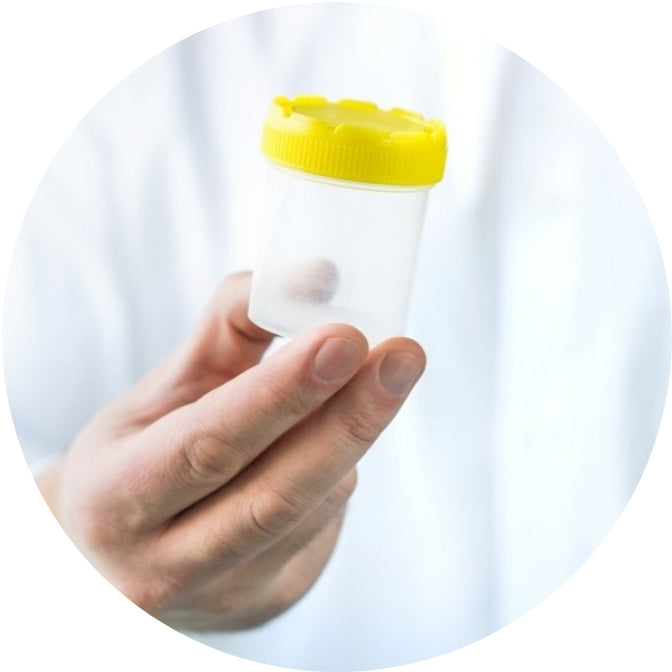 Collect sample from the place of your choice
The kit contains all the necessary items and instructions needed to collect a sample, including a specimen preservative designed to ensure accurate testing results in our lab. Collect first sample 6-8 weeks after vasectomy procedure. 
Return sample to our lab via USPS
Our at-home post-vasectomy semen collection kit comes with a pre-paid postage label and return box. Once collected, place the sample kit in a mailbox or a USPS collection box.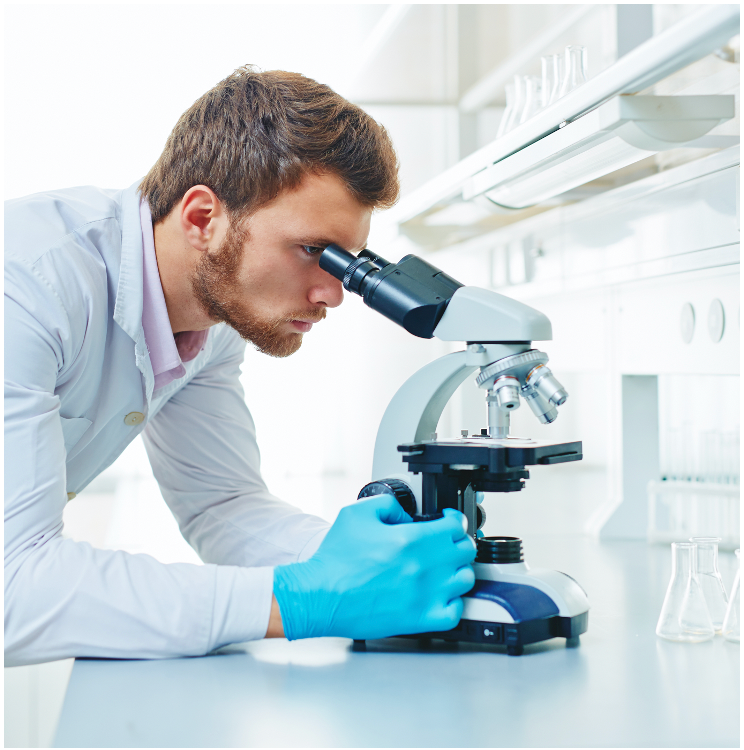 Lab Testing
Our certified lab technician will examine the sample under a microscope to determine if any sperm is present. This is the same process that takes place if you were to take your sample to your doctor's office or local lab.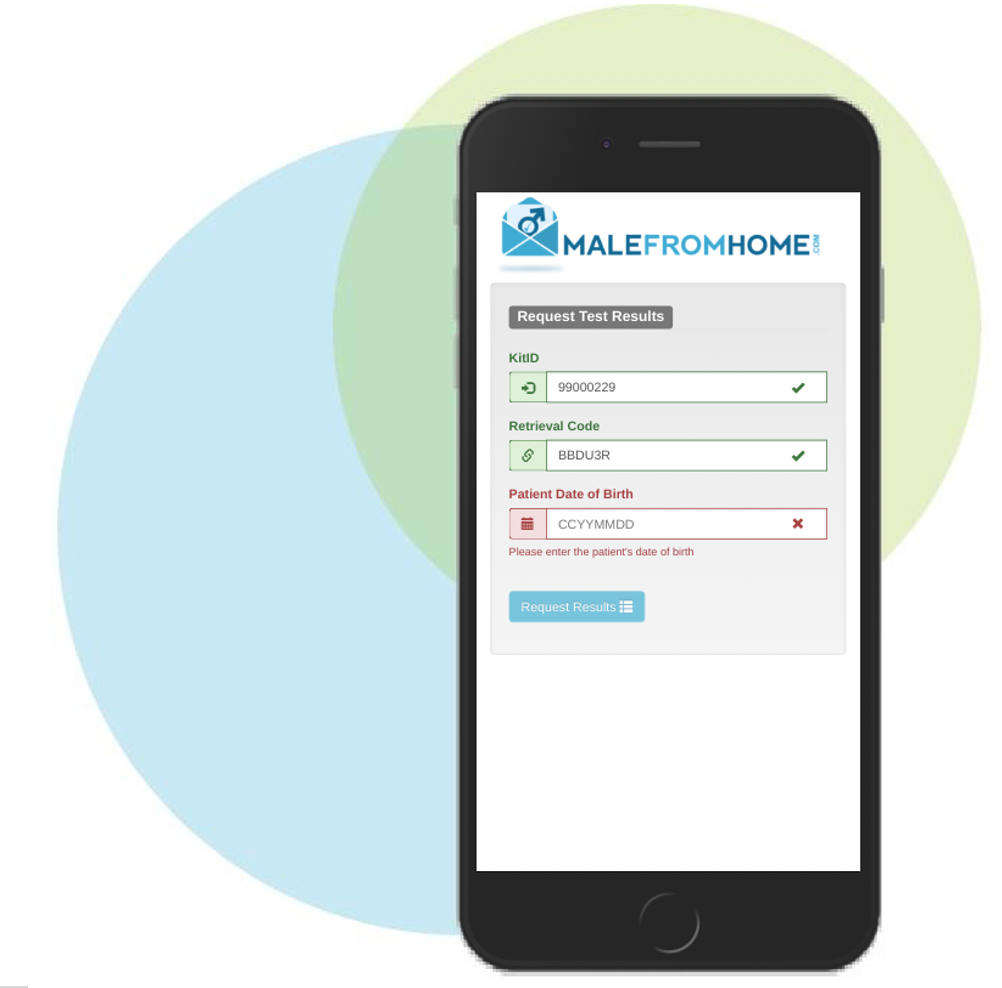 Receive result notification
Once your sample is tested, you will receive a text or email notification that results are ready to be viewed in our secure patient portal.
If you entered your vasectomy provider when registering the kit, a fax report of your results will be sent to their office.
Follow the same process to send in the second post-vasectomy kit
Most doctors do not consider a patient sterile until they have sent in two negative semen samples. If you have only sent in one post-vasectomy semen sample, follow the same process for your second sample, approximately 11 weeks after vasectomy. 
One year after vasectomy
Vasectomy procedures performed by the most skilled urologists still have a failure rate of up to 1%. In some cases, the vas deferens, which was cut during your vasectomy, may regrow (late recanalization). Use a MaleFromHome specimen testing kit one year after your procedure to ensure complete sterility.